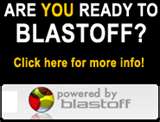 < CLICK the PIC for Real's Work Passion…
…talk about PASSION for helping people. Real loves to make sure we all have equal access to our rights, complete recovery from Identity Theft, & able to earn a a Great Living while helping others!

Teaming with Blastoff Network, 1st time ever– a Major, Major 30+ year established company going truly, virtually Viral! Owning someone's homepage is more valuable than Real Estate…You gotta see this… CLICK the PIC!
I mean, it's great to earn good money but, if you can't hang onto it what's the point? Check it out!
To all our friends outside the USA, we know a great global business as well…
Get with us and we'll share 😉